Power Leggings
Always in the spirit of improving your performance in sport, we have developed leggings capable of following the intensity of your training.
the materials used allow you to feel comfort at the abdominal level and a push-up effect tightening on the lower part of your body
Whether for fitness or other sport or simply for Sunday on your sofa, these leggings will adapt to your posture!
Discover the products
Boost your abilities with a pair of high performance socks
A grip designed for increased grip and better feeling in your impulses. Revolutionize your training sessions and show your determination!
Nos chaussettes grip performances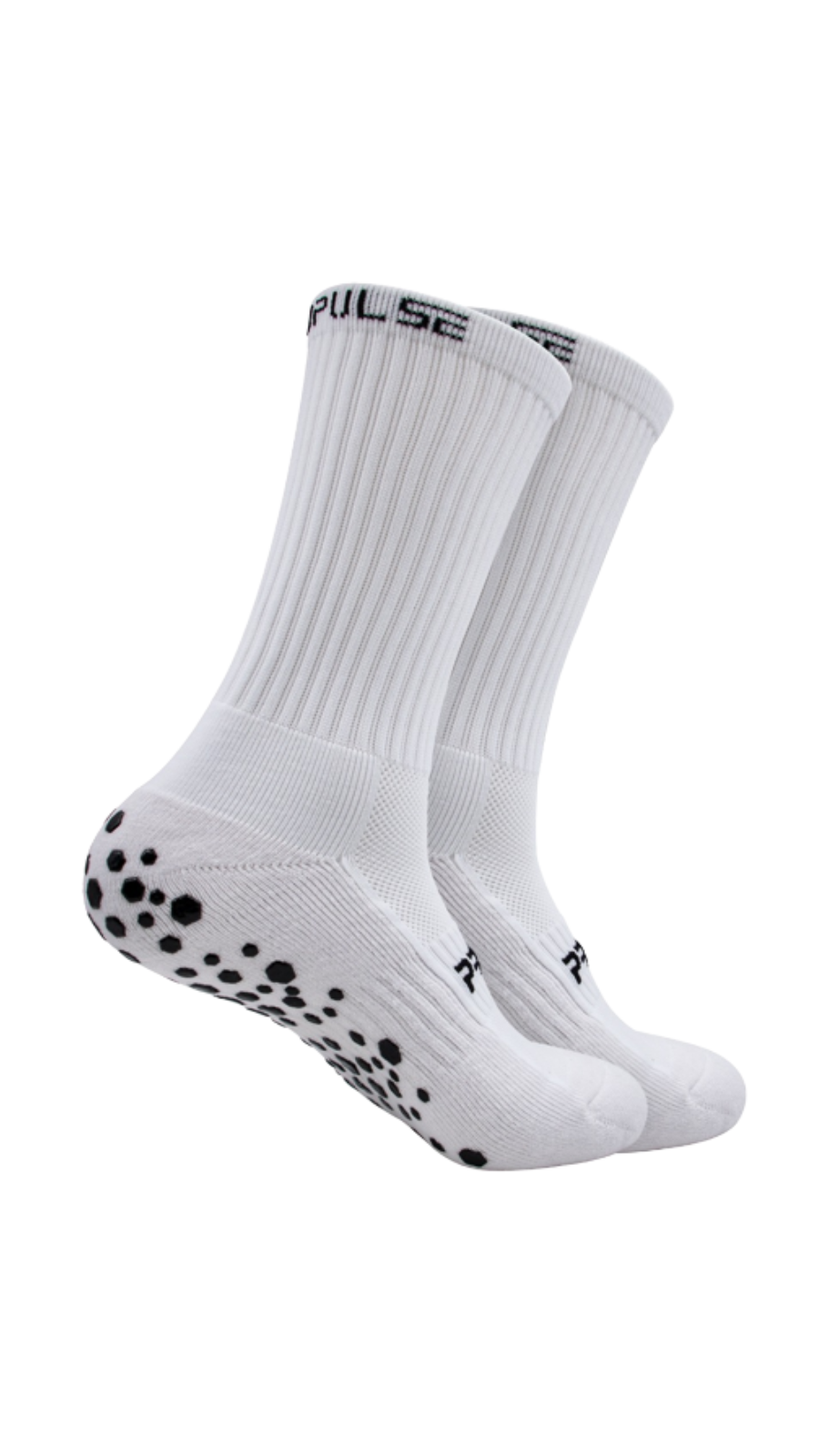 Grip Technology
A high-performance sock that offers stability and precision for all sports with support grips.
Immerses your foot for optimal comfort and adequate power that will accommodate any athlete.
High- performance grip for increased precision under the sole of the foot.
A double ventilation on the kick of the foot allows to keep an ideal temperature.
Sports : football, rugby, basketball, handball, running...
Discover the product
Powerful

For better grip when changing direction.

High- performance grip for accelerating and decelerating over short distances.

Be the first on the ball!

Stability

Silicone pad on the most stressed areas.

Elastic band on the instep for adequate support .

The grip of the foot in the shoe limits friction and minimizes the risk of blisters.

Comfort & Ventilation

Optimal comfort at first then like a second skin when sweating.

Two vents on the instep regulate the temperature in the sock.